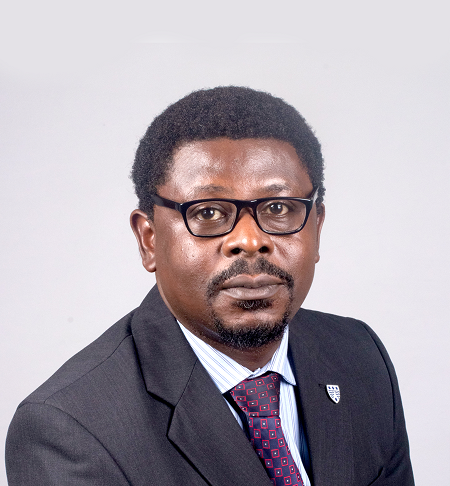 Dr Nwachukwu Egbunike is Head, Pan-Atlantic University Press and Senior Lecturer at the School of Media and Communication, Pan-Atlantic University. His research agenda revolves around digital media, social movements, youth political participation, freedom of expression and digital authoritarianism. Egbunike holds a Bachelor of Medical Laboratory Sciences (B.MLS) degree (specializing in Haematology and Medical Microbiology) from the University of Nigeria. He has two Master degrees: Master of Communication Arts and Master of Arts, and a PhD from the University of Ibadan, Ibadan, Nigeria.
Dr Egbunike started his publishing career in 2005 as an Assistant Editor in Spectrum Books Limited, Ibadan, resigning in 2006, as Commissioning Editor. He consulted for Spectrum Books, Evans Brothers Limited and Bookcraft Nigeria Limited – for the publication of book titles. Since 2010, he has managed Feathers & Ink which provides ghost writing and editing for technical publications. F&I have also published over twenty-five titles since inception.
Egbunike started his journalism career as a cub-reporter in the Enugu bureau of National Light and Spokesman newspaper. He has served as the Editor-in-Chief of online news publications like Fast Edition and AfricanHadithi. Since 2011, he has been active in Africa's online freedom of expression and digital rights space, as an advocate, journalist and digital media scholar. From 2021 to 2022, he was Global Voices' Community Manager for Sub Saharan Africa and later, Regional Editor for Central, West and Southern Africa.
Nwachukwu Egbunike is the author of Dyed thoughts: a conversation in and from my country (2012) and Hashtags: social media, politics and ethnicity in Nigeria (2018). His two collections of poems: Blazing moon and Nka were shortlisted for the Association of Nigerian Authors Prize for Poetry in 2015 and 2021, respectively.